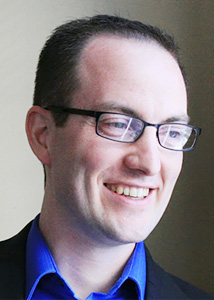 I caught up with Herb Dierks, CEO at TourFactory, to discuss one of my favorite topics – drones. I've been covering this topic for sometime and a lot has changed since I purchased the original DJI Phantom 1: Drone technology has become incredibly sophisticated, many real estate pros have been granted permission by the FAA to fly drones for commercial use and public safety concerns are at an all-time high. Herb and I tackled these items and more. The following is my Q-and-A with Dierks:
Q: First and foremost, tell me a little bit about TourFactory and your role as CEO.
A: TourFactory began back in 1995 as the first company to photograph real estate inside and out and publish those images on the Internet for Realtors. Since then, we have served tens of thousands of top real estate professionals as their behind-the-scenes marketing team. We've marketed almost a million different properties, and those properties have gathered more than 4.4 billion views. We leverage our considerable background in this space to provide the best possible online home selling/buying experience for home owners, which makes our clients look great. As CEO, my primary role is to ensure that we are either creating or finding the best real estate marketing technology and making it easily accessible to top agents through our network of local providers.
Q: What does the current state of drone / UAV technology look like?
A: UAV technology is advancing at a staggering rate. The newest UAVs are lighter, safer and more capable than models that were released just a year ago. Rapidly advancing camera and gimbal technology is improving the quality of photos and videos taken from the air. As new lighter-weight chassis designs release, they are able to increase flight time and add more sensors. With more sensors on board, the UAVs are becoming safer. Most new models will now automatically "return home" to a designated safe area if there is any type of communication malfunction, and will not take off too close to airports and other dangerous zones. Some models are now even including collision avoidance technology to sense objects in flight and move to avoid them automatically.
Q: Earlier this year, Doug Trudeau of Tierra Antigua Realty in Tucson, Arizona became the first Realtor to legally use drones for real estate photography. How many real estate pros are approved today?
A: Doug became the first Realtor to receive a Section 333 Exemption from the FAA. According to the FAA's web site, 202 exemptions have been issued for operations that include real estate photography. However, legal operation of a UAV requires a number of additional requirements to be met beyond the acquisition of the FAA Exemption. Unfortunately, I have heard of a large number of cases where UAV pilots that have received an exemption are not fulfilling all of the requirements prescribed by the exemption itself. This makes it very challenging to estimate the number flying legally. It also makes it very challenging for Realtors that want to hire a legal professional to operate a UAV for those unique and captivating property photos to find someone that does not put them and their home seller at risk.
Q: Petitioning for exemption under Section 333 with the FAA is still nebulous. Can you clarify what the exemption is and how the process works?
A: As it stands today, the FAA in its role as the governing body over the National Air Space, has established a policy that UAV operations for private use are allowed, but commercial use is prohibited. In its simplest form, a Section 333 Exemption is written special permission from the FAA to operate a UAV exempt from their ban on commercial use of a UAV. To obtain an exemption, a formal petition has to be filed with the FAA detailing the basis for the request and explaining why it is in the interest of public safety to issue the exemption. Not all petitions that are filed are granted. We worked with an attorney that specializes in Section 333 petitions to help us navigate the process.
Q: If an exemption is approved, does a pilot still need a formal pilots license to legally fly a drone for commercial use?
A: Yes. Every one of the 1,372 Section 333 exemptions issued thus far still require the UAV operator to have a current pilot's license. The most accessible license to get is a Sport Pilot License. This type of license has a ground school component and also requires logged instructor-lead and solo flight time to complete.
Q: Drones are still a polarizing topic. For instance, there have been stories in the news about drones being shot down. Can you chat about the positive attributes they can bring to the real estate industry?
A: UAVs are so new to our culture, a natural adjustment period is necessary. But the benefits in real estate can be seen immediately. A UAV can provide a view of a property from an angle that is unique and captivating. By being able to see over a home to the backyard, you get a much better perspective on the property as a whole. They are phenomenal for rural properties on acreage, scenic view properties, and waterfront properties. Even closer to the ground at eye-level, a UAV can shoot video of traveling up a driveway or flowing through a patio area with a smooth glide that you can't get with a handle-held camera. As always, beautifully captured imagery provokes the type of emotion that leads to a transaction – which is good for everyone involved in real estate.
Q: Public safety and the responsible use of drones is a concern. What types of safety precautions and pilot education does TourFactory practice?
A: Safety is the biggest factor driving the UAV initiative at TourFactory. We require all of our UAV pilots to complete a hands-on training course where they demonstrate their ability to safely operate a UAV in a variety of circumstances, including emergency landing procedures. We limit the speed and altitude of flight and require weather and visibility to clear. The pilot also must perform a visual inspection of the flight area and to perform regular maintenance on the UAV. We also have policies about battery levels, flight logging, communication with the NTSB, and a variety of other issues that directly relate to safe operations of UAVs.
Additionally, all TourFactory pilots must have UAV-specific insurance on top of the general liability insurance that we require all TourFactory photographers to carry. We know that when a real estate professional hires us, they need quality work, but they also expect our people to represent them and their brand well when they enter a seller's home. Professionalism is essential, and we take that extremely seriously.
You can learn more about Herb and TourFactory here.