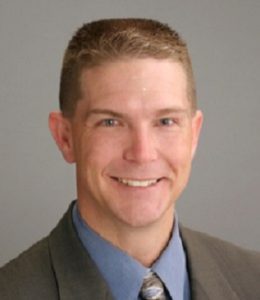 Big data is a hot topic in the real estate industry. Will Klopp recently published an article entitled, "Poor real estate data and analysis could be fatal." The piece caught my attention for numerous reasons. It explores a few intriguing topics such as data integrity, the infrastructure that stores and delivers real estate data and the democratization of information. Will is the Vice President / Managing Officer at Alain Pinel Realtors in Morgan Hill, which means he is in the trenches with real estate agents and their clients. This gives him a unique perspective. With over 25 years of experience in technology, marketing and real estate, Will is a data geek and passionate about big data.
The following is my Q-and-A with Klopp:
Q: Does the real estate industry have a data integrity problem?
A: I believe the real estate industry has some significant data integrity challenges that need to be addressed in order to improve consumer confidence. I have been actively involved in many real estate technology and training initiatives over the years. I'm extremely passionate about big data and analytics. This space holds so much promise and opportunity for the real estate industry and could be the key to restoring the "trusted advisor" role for Realtors.
Consumers have access to a vast amount of real estate data. However, if that data is inaccurate, incomplete or interpreted incorrectly it can lead to poor decisions. AVM's (Automated Valuation Models), outdated websites and the fact that property listings are in many cases populated from tax records (not the intended function) are all areas that are concerning with respect to potential data integrity deficiencies.
For example, some AVM's use a single algorithm to provide consumers with home valuation and pricing information. Is it possible that a single algorithm can be accurate for a vast array of property types, condition, lot sizes and more? I think not.
Q: Does the infrastructure that stores and delivers real estate data need to be reimagined?
A: Yes. The real estate industry is responsible for moving significant amounts of capital through the economy, yet the technology being used is antiquated. Not a recipe for success. Innovators are constantly reimagining technology and are not afraid to disrupt themselves. Take Apple for example, the iPod was one of the company's most successful products. However, they took a huge risk in order to move the needle and launched the iPhone, a move they knew would essentially kill its best selling product line. Apple made the right decision and provided consumers with a better experience. If real estate's data aggregation, analysis and distribution mechanisms can be thrust forward in a similar fashion, the consumer would be the clear winner.
There are industry leaders that are committed to improving real estate through various efforts like RESO, Project Upstream and MLS regionalization initiatives. RESO's Data Dictionary and WebAPI activities are trying to standardize terminology and create a level of openness and transparency that should prove beneficial. Project Upstream is another industry initiative that aims to deliver brokerages a more efficient means of adding / editing listing data and eliminating the need for duplicating data input. It is also purported to have a listing data integrity component that is geared at preventing errors in data entry. These types of efforts are a step in the right direction.
Q: You noted in your article that inaccurate data can lead to poor decision making and financial loss. Can you elaborate?
A: Real property is, in most cases, the single largest asset a person will buy or sell in their lifetime. Making a poorly informed decision could be financially catastrophic. Poor insight and bad loans led to the subprime mortgage crisis and negatively impacted millions of people across the country. Bad decisions are typically a byproduct of bad information and that information usually comes from data that is inaccurate or poorly interpreted.
In real estate, we have millions of data points regarding properties, agents and consumer behavior. However, the key to making well informed financial decisions is in aggregating the right data, prioritizing it in a manner that will add value, interpreting the data correctly and presenting it to the consumer in a palatable manner.
Q: Real estate data has been democratized and is more accessible than ever. How can an experienced real estate agent add value to the home buying and selling process?
A: Real estate professionals who have vision, understand data sets and can effectively interpret the data will thrive. This is not a trivial task of course. Big data is just that, BIG. Effective mining of real estate data offers our industry a compelling opportunity to provide exceptional value. The industry has endured some reputational hardships over the years, this is a way to make a positive impact and give consumers the information they want – when they want it.
Q: How can savvy real estate professionals leverage big data to enrich the consumer experience?
A: The use of data and creating actionable intelligence is a new skill set that will be a differentiating factor for top producing agents. However, I don't believe that the use of big data, predictive analytics and other cutting-edge technology is a detriment to successful agents. I think it will complement the top producers' existing skills. Keep in mind that real estate agents perform numerous other functions for their clients: negotiating price and terms, strategy, marketing and in some cases even therapy. The intangibles cannot be replaced but with the use of data-driven tools, the successful agents will add more value by providing a competitive advantage.
Q: Delivering the right message, to the right person at the right time matters. Can you discuss how real estate agents can leverage predictive analytics?
A: Predictive analytics is about predicting trends and behavioral patterns. Many organizations merely use data and analytics for platform development or marketing initiatives. This is a great start but combining property data with client behavioral data to enhance the user experience via predictive analytics is a tremendous growth area that is underutilized. The goal is to provide our clients what they want, before they ask and in a manner that can easily be consumed.
Q: I recently had the opportunity to interview Matthew Shadbolt, Director of Real Estate Products at the New York Times. He introduced the concept of "digitizing" that proprietary knowledge that lives inside a real estate agent's head. I love the sentiment and would love to get your thoughts on the premise.
A: I found your interview with Matthew Shadbolt refreshing. Digitizing what's in a real estate agent's head is an interesting concept. There is a vast spectrum of agents who approach the real estate transaction in their own unique way. I recently read, "Broker vs. bot: And the winner is…" via Inman News. Although the exercise was unscientific, it was certainly interesting.
I believe the future lies in combining advanced technology (possibly a bot) and platinum level service provided by a Realtor. The machines will provide amazing search results as well as other aggregated data: school and neighborhood information, commute time, noise pollution, etc. The machine data will be optimized on a client-specific basis. The Realtor will accurately interpret and overlay this information with the proprietary knowledge that resides inside their head – helping clients understand mandated disclosure documents and guiding them through the emotional aspects of the sale. Now that's a winning combination.