Looking for a last minute gift? Give the gift of tech this holiday season. Here are some of my favorite high-tech gadgets that will surely help to make the season bright.
Nest Cam

Nest Cam is an elegant security camera connected to the Internet and designed to keep your family and home safe. Previously marketed as Dropcam, Nest acquired the camera in 2014, rebranded the device and (re) introduced it in 2015. The camera features 1080p HD, night vision and 24/7 live streaming.
You can learn more here.
---
Arduino Starter Kit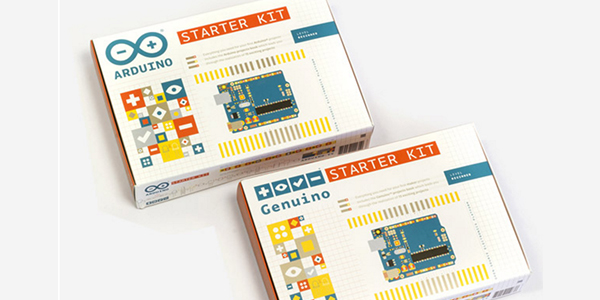 Arduino, the open-source prototyping platform, has put together a wonderful starter kit to help people get acclimated with electronics. I picked mine up a few months ago. The kit provides a basic understanding of the Arduino environment in a practical, hands-on way. It's also an opportunity to expose your child or teenager to electronics. Some of the projects you can build include:
Light Theremin
Crystal Ball
Knock Lock
Spaceship Interface
You can learn more here.
---
Raspberry Pi Zero: The $5 Computer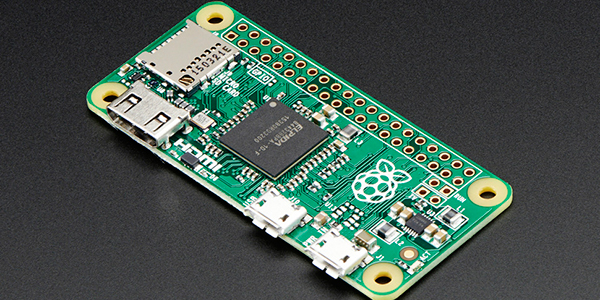 Raspberry Pi, the computer board the size of a credit card, certainly captured the imagination of Makers far and wide when it launched a few years ago. I purchased my first Pi back in 2012 for just $35. Eben Upton, Raspberry Pi Founder, just recently announced the Raspberry Pi Zero: The $5 Computer and I can't think of a better stocking stuffer.
You can learn more here.
---
netatmo Weather Station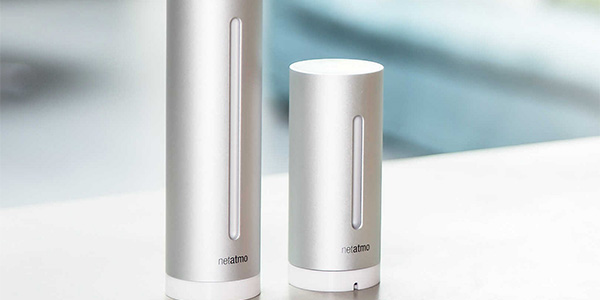 This is one gift I hope to find under the tree this year. The netatmo Weather Station includes one indoor and one outdoor module. The indoor module provides critical data such as air quality, CO2, temperature and even noise level. The outdoor module provides real-time weather information such as barometric pressure and humidity.
The data can be accessed via desktop or mobile. The UI is super slick and the data is easy to read. As I mentioned when Google launched Project Sunroof, I believe the next wave of real estate technology will focus on energy – making the data captured by connected home devices and the Internet of Things accessible. The netatmo Weather Station is a perfect example.
You can learn more here.
---
OnHub Router from Google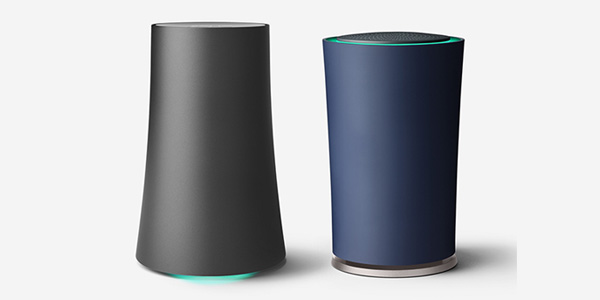 It's about time someone reimagined the design of a router, and with OnHub, Google did just that. Google states on the website, "Meet OnHub, a router from Google that is built for all the ways you Wi-Fi." Leave it to Google to use "Wi-Fi" as a verb.
The OnHub comes in two flavors and is available from both ASUS and TP-Link. The ASUS OnHub model allows you to control the router with a wave over the top of the device. Both routers are managed by a user-friendly mobile app. The OnHub also works with all ISP's.
You can learn more here.
---
Amazon Echo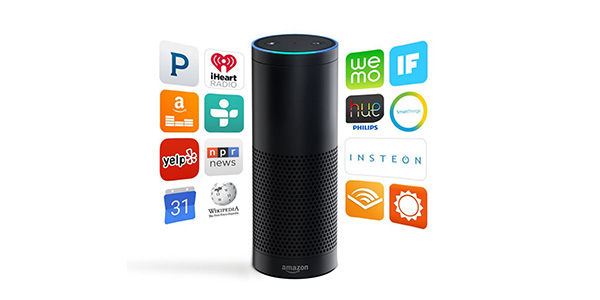 The Amazon Echo is a wireless, stand-alone speaker that is fully integrated with Alexa, Amazon's cloud-based voice service. The device features far-field voice recognition, can answer questions, play music and more. The Echo is a learning machine, which means the more you use it, the more it adapts and refines your preferences.
You can learn more here.
---
Apple TV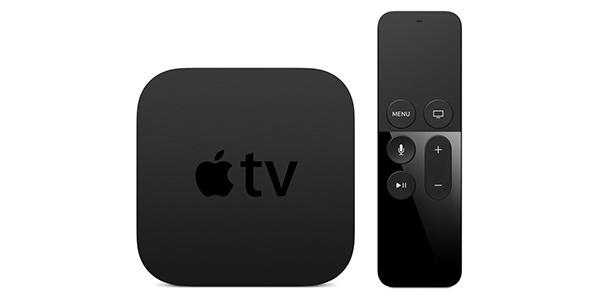 Are apps the future of television? Tim Cook and Apple certainly believe so. I'm intrigued with the new Apple TV. As I noted, a "TV First" approach with voice service could be the future of property search for the real estate industry. The device sports a ton of new features including universal search, voice controlled Siri Remote, games, new apps, etc. The new Apple TV is available with 32GB or 64GB of storage.
You can learn more here.
---
BB-8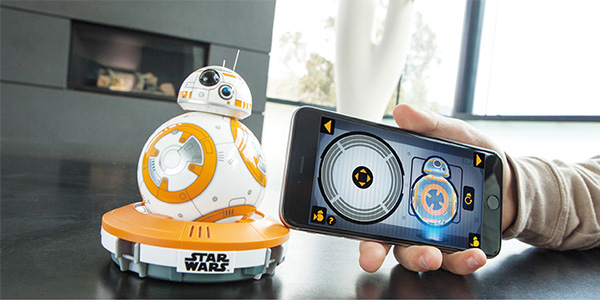 A long time ago in a toy store far, far away existed a plastic galaxy that included glorious action figures, space ships, droids, lunch boxes and more. Growing up, I was obsessed with Star Wars. In fact, I still have a Blue Snaggletooth that is highly sought after by collectors around the world.
As a kid, Boba Fett was the gift that kept giving the whole year. With Disney's acquisition of the Star Wars franchise and the premiere of "The Force Awakens" right around the corner, a whole new toy line has been unleashed – the coolest of which is BB-8, the app enabled droid. BB-8 features Bluetooth, inductive charging and gyroscopic propulsion. Need I say more?
You can learn more here.
Happy Holidays!