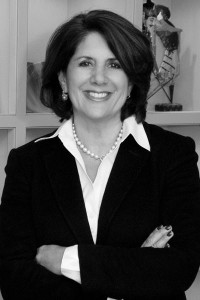 Let's face it, real estate video is a commitment. A serious commitment. I had the opportunity to interview Sally Lapides and discuss what it takes to build an in-house video department. Sally is the President and CEO of Residential Properties Ltd., the largest privately owned real estate brokerage in the State of Rhode Island. Being a broker-owner, Sally has a unique perspective on investing in real estate video. The following is my Q-and-A with Lapides:
Q: In a time when most real estate companies were hiring office administrators, transaction coordinators and other traditional office positions, you hired full-time videographers. That takes guts. Can you tell me about the thought process?
A: Residential Properties has always been a market leader in advertising and marketing. I was acutely aware of the power of video and the lack of it early on in our industry. Most people are visual learners and as imperative as professional photography is, I thought it was easier to tell the story of the home and the neighborhood with video. Our videographers are young and creative. My preference is always to invest money into cutting-edge marketing and technology that will bring a return to our hard working agents.
Q: RPL is truly committed to video. In fact, you now have two full-time salaried videographers working in-house. What type of impact has video had on your business and can it be measured?
A: The impact that video had on our business the first year was hard to calculate. It took a while for the agents to adopt this new marketing option into their listing presentations. Shortly after the top producers began to use video, the more skeptical agents in the company began to notice that the top producer's businesses were increasing exponentially. It is now easy to see how video has impacted the overall company business. Our sales are up, our listings with video sell faster and for more money and our web traffic is higher. Our agents say that they almost never loose a listing at a listing presentation when they show one of our videos as an example of the marketing that differentiates Residential Properties Ltd. from our competitors.
Q: Can an in-house video department be used as a recruiting tool?
A: We created a recruiting video that the sales managers at the company use all the time. We call it "The Residential Properties Advantage." Most of our newly hired agents made the decision to join the company because of our cutting-edge marketing and technology.
Q: You do most of the voice overs for the company videos. Can you discuss the creative process? Do voice overs help sell a home?
A: One of the wonderful things about crafting a property video is involving the current homeowner in the process. We ask them what their favorite features are about their home and translate that information into our scripts. Many of our properties have been staged by our in-house stager. We then have our professional photographers take the photos of the home. The videographers are in attendance at that time. Once that is completed, we work on the script with our talented copywriting team. The owner and the listing agent must give final approval prior to recording the voice-over. I used to think my voice sounded like Minnie Mouse when I was a child but apparently I was wrong. For eleven years I hosted a real estate show on the radio called Real Estate Insight and people loved my voice so, I became the voice-over for all of our videos.
Video helps a client imagine that they are touring the house, by the time they physically get there, they have already fallen in love.
My favorite story about a video was from a client moving from San Francisco to Providence. He commented to his broker that he and his wife loved the video of a house because they loved my voice. The agent called me and asked if I would come to the house and show it to the client. We had a bet to see what room they would recognize my voice. By the time we hit the kitchen he turned to me and said, "You are the voice in the video". They bought the house the next day.
Q: Do you include call-to-actions or an opportunity for conversion in your videos?
A: From a call-to-action perspective, the last paragraph of each video script talks about the community, the school system and answers why someone would choose to live in the particular neighborhood, city or town. The last line introduces the agent, the website and the phone number to call for an appointment.
We convert many video views into calls or showings.
Q: What video hosting platform does RPL utilize?
A: We host our videos on WellcomeMat – The industries premier platform for real estate video.
Q: RPL was an early adopter in real estate video. Now that the medium has become an integral marketing piece for many brands, how do you stay ahead of the competition and continue to differentiate yourself?
A: I am lucky to have a consultant who helps me better understand cutting-edge marketing and technology. Our monthly meetings are invaluable. Our management team attends national conferences through Leading Real Estate Companies of the World, Inman News, our web partner and more.
My commitment to staying creative, relevant and ahead of the curve will always define our company.
[Full disclosure: I was the VP of Marketing and Technology for Residential Properties Ltd. and worked for the organization from 10/2005 – 2/2014.]